How many words can you find in a 16 letters grid, in a limited time?
In English or in French, practice to find more words.
Compare your words with the full list of solutions and discover new ways to progress.
Check the words definitions and enrich your vocabulary (What is a LISLE? What rests in a NIDE? Where do people use KYAT?)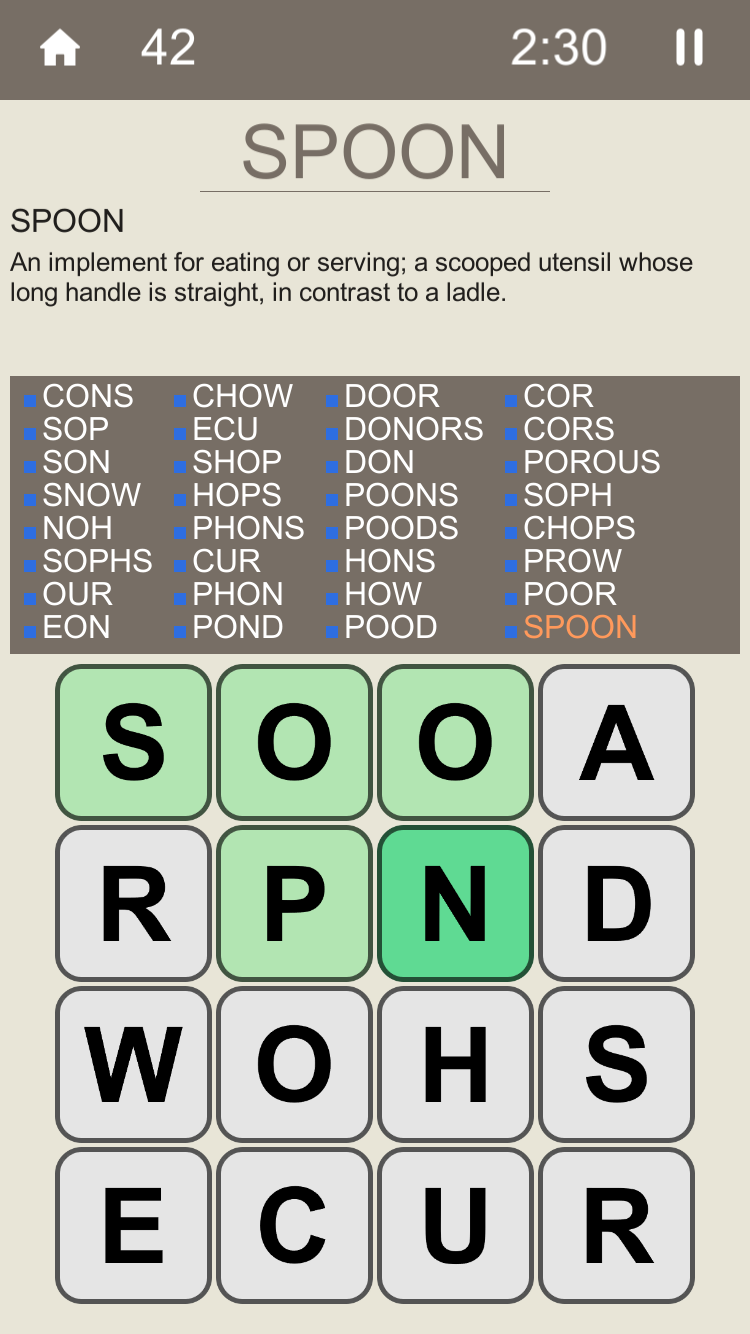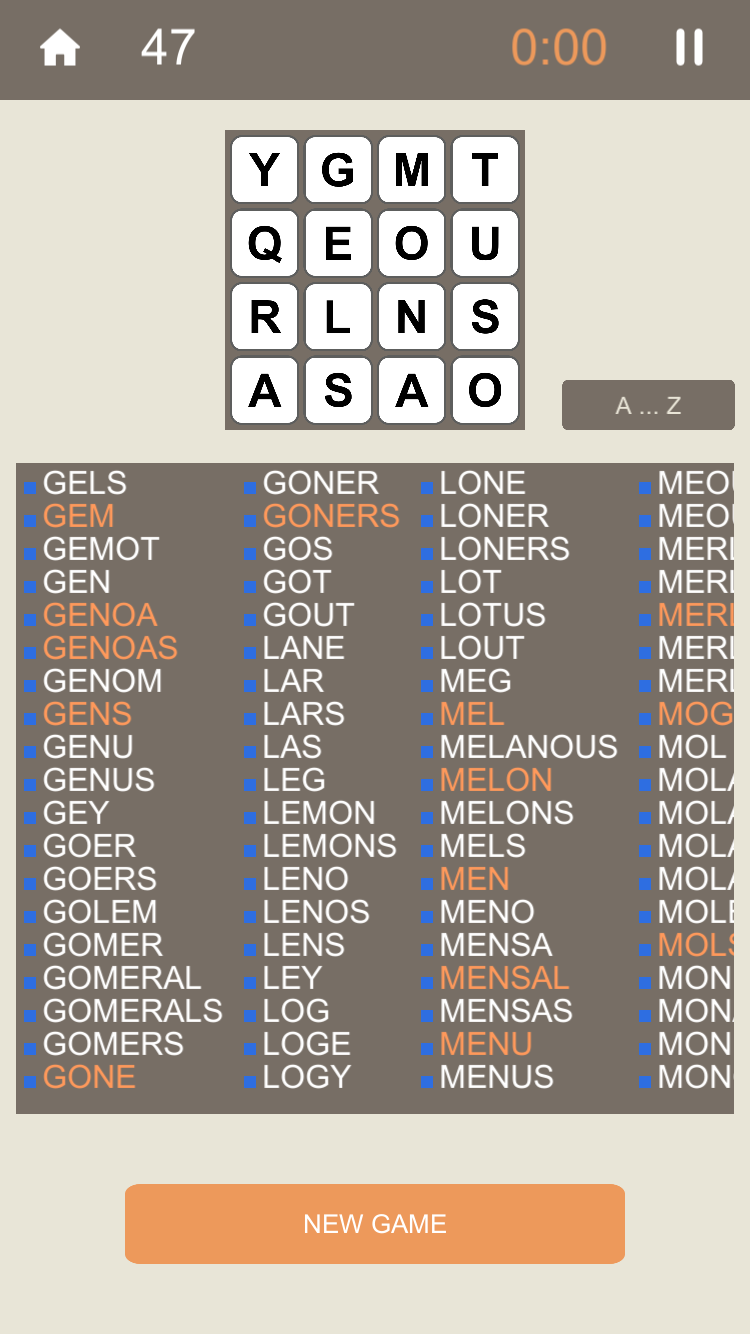 Play in American English, European English or in French.
Choose the duration of a game, from 1 to 8 minutes, or unlimited.
The letters can be vertical, or randomly rotated.
Choose the minimum length of a word, from 3 to 5 letters.